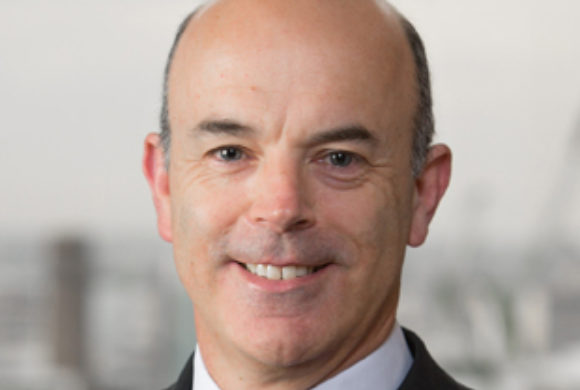 Achieving gold standard in the Women in Law Empowerment Forum since its inception in 2011, Simon talks about the Firm's commitment to sustaining a diverse environment, future plans and what a typical day looks like in his role as London's Managing Partner of this US firm.


Simon, you joined the firm in 1995 becoming Managing Partner in February 2018. What have been the biggest changes you have seen within the legal industry and within your Firm over this time. What in your opinion has been the most positive change?
First, the biggest change has been the increase in competition and the globalisation of legal services, driven by US and UK firms. Companies now have an abundance of choice in terms of legal providers and firms must work hard to differentiate their services from each other.
Second, there are increasingly different types of people succeeding with a career in law and markedly better opportunities for all.
In terms of my firm, we have expanded substantially in our geographical coverage of the US, and in terms of the industries that we service, widening into most manufacturing sectors e.g. automotive and tech.
For the ninth year in a row, Shook, Hardy & Bacon has received the Gold Standard Certification from the Women in Law Empowerment Forum (WILEF). Shook is one of only 11 firms worldwide that has received Gold Standard Certification every year since WILEF began the award in 2011. Tell us a little about what the certification is about, what it means to the Firm and what are the main factors you attribute to achieving such amazing success, year on year.
It's an honour to not only have achieved this certification since its inception, but also that we continue to meet all of the required criteria. This lets us know that although there is still much work to be done, we are headed down the right road and continue to make progress. We consistently evaluate the effectiveness of our programming and policies to ensure that we are sustaining a diverse environment that enables our attorneys to thrive. Our efforts demonstrate our continual commitment to be the top firm for women attorneys.
What does a typical day look like for you?
A mix of stimulating tasks – mainly those that involve interacting with others in calls or in meetings – and the mundane. There will be periods of cold towel thinking and periods of less stimulating admin tasks. Planning is an important factor, and from time to time setting aside what is in front of you in order to work out where you are heading.
How would you explain the culture at Shook Hardy & Bacon and what makes your firm unique?
Shook is well known for its collegiate culture. We have a reputation as a firm that gets along well working alongside others. We value highly an environment of respect and tolerance, understanding that it is perfectly possible to be commercial and decent at the same time. Much of this is ingrained in our practice – the firm is over 130 years old and originated in a part of the US where these values are very important.
What does the future hold for the Firm?
I hope continued growth. We have opened three new offices recently in Atlanta, LA and Boston, and have welcomed some excellent new specialists into the firm. Our reputation as leading product liability and regulatory counsel continues to grow.
What words of wisdom can you share or advice would you give to aspiring lawyers hungry for progression to reach partnership?
In every firm there is an internal market for each individual's services and so the primary focus should be the quality of the work product. A partner will come back to the junior who does a good job, and thus makes their life easier. Once established the same factors apply to building client relationships. Of course, you also have to be able to get along with people in a broader sense.
What was the last book you read?
Never Mind by Edward St Aubyn. It is entertaining but almost all the characters are deeply unappealing so you are allowed to feel ok about yourself having read it.
How do you unwind from the 'day job'? What hobbies or interests do you have?
Tidying up after my children. I also enjoy doing gym classes so that I have a licence to eat and drink more.
Subscribe for more insights